A blog of Faith,Family,Friends,Food & Fashion. A touch of my life unexpected. From working 4 jobs. Yes,4.Executive Assistant at a Gun Shop, Facilities Crew at Skyline Church, Nanny for The Moody Family and Essential Oils Distributor for Young Living. There you have it! Well,I guess I have 5 jobs. I love blogging. Welcome!
Monday, July 31, 2017
What are your favorite Greek dishes or places?
Rachel
Posted by

Rachel Lloyd
at 2:02:00 PM
0 comments

Links to this post
---
I found this on Etsy and wanted to share it with you.

I sell Plexus and saw these really pretty cards.

Etsy has just about everything !
$37.00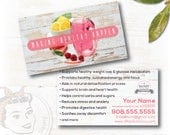 Etsy is a marketplace where people around the world connect to buy and sell unique goods.


Sent from my iPhone
Posted by

Rachel Lloyd
at 8:05:00 AM
0 comments

Links to this post
Posted by

Rachel Lloyd
at 7:38:00 AM
0 comments

Links to this post
Sunday, July 16, 2017
I am so excited that I finally added this book to my budget . The Turquoise Table by Kristen Schell . It's based on finding community and connection in your own front yard .
Whats really neat is the recipes and cute pictures.
Spicy Pecans
Kristen Schell was consumed with a busy life and she was not sure how to slow down. She had a desire to connect with her community . Her book gives the step-by-step on how to accomplish stress-free ideas for kick-starting your own turquoise table simple. Plus, recipes to take outside and share with others. Stories from people using turquoise tables in their neighborhoods . Giving encouragement to overcome barriers that may keep you from connecting . Pondering new ways to view hospitality.
It's amazing how community and friendship are waiting just outside our front doors . Today turquoise tables are inviting individuals to connect with each other and nearly all 50 states and in seven countries. Ordinary people like us wanted to make a difference right where we live.
I love this book cover , love the color it's so eye-catching . The contents is full of amazing ideas to find a sense of commonality , in your own home. I'm so happy I placed purchasing the book into my monthly budget. You will not be disappointed!
Rachel
Sent from my iPhone
Posted by

Rachel Lloyd
at 7:16:00 PM
0 comments

Links to this post